What sets the Rodger Wireless Bed Wetting Alarm 'a world apart' from other Alarms?
Whilst there are not only 'cheaper' but also more expensive enuresis alarms available (some excellent, others not so...), the Rodger Bedwetting Alarm is perfectly suited to the more 'discerning/demanding' Parent and Child.
It removes the concern that some parents have regarding the personal intrusiveness for the child, of wearing a sensor unit directly inside the underwear (some of which can be very hard, large and uncomfortable - this being the main reason why a child will ultimately refuse to use an alarm).
The Rodger Wireless Enuresis alarm is 'kinder' for the older child that is 'aware' of their body, as older children are understandably much more likely to be embarrassed and feel awkward about having to place a sensor into their underwear near to their 'personal parts'.
Equally, parents can't help but feel concerned for their child's safety, going to bed with a wire leading from their underwear up to their neck area. Whilst I have never heard of a child suffering any form of harm from the wire - these are natural parental concerns that needed addressing...... hence the creation of the Rodger Wireless Bed wetting Alarm, which DOES NOT use a separate sensor, but instead, a micro-wire that is built into the special cotton, machine washable underwear and a small transmitter which connects to the OUTSIDE of the pants and NO connecting wire.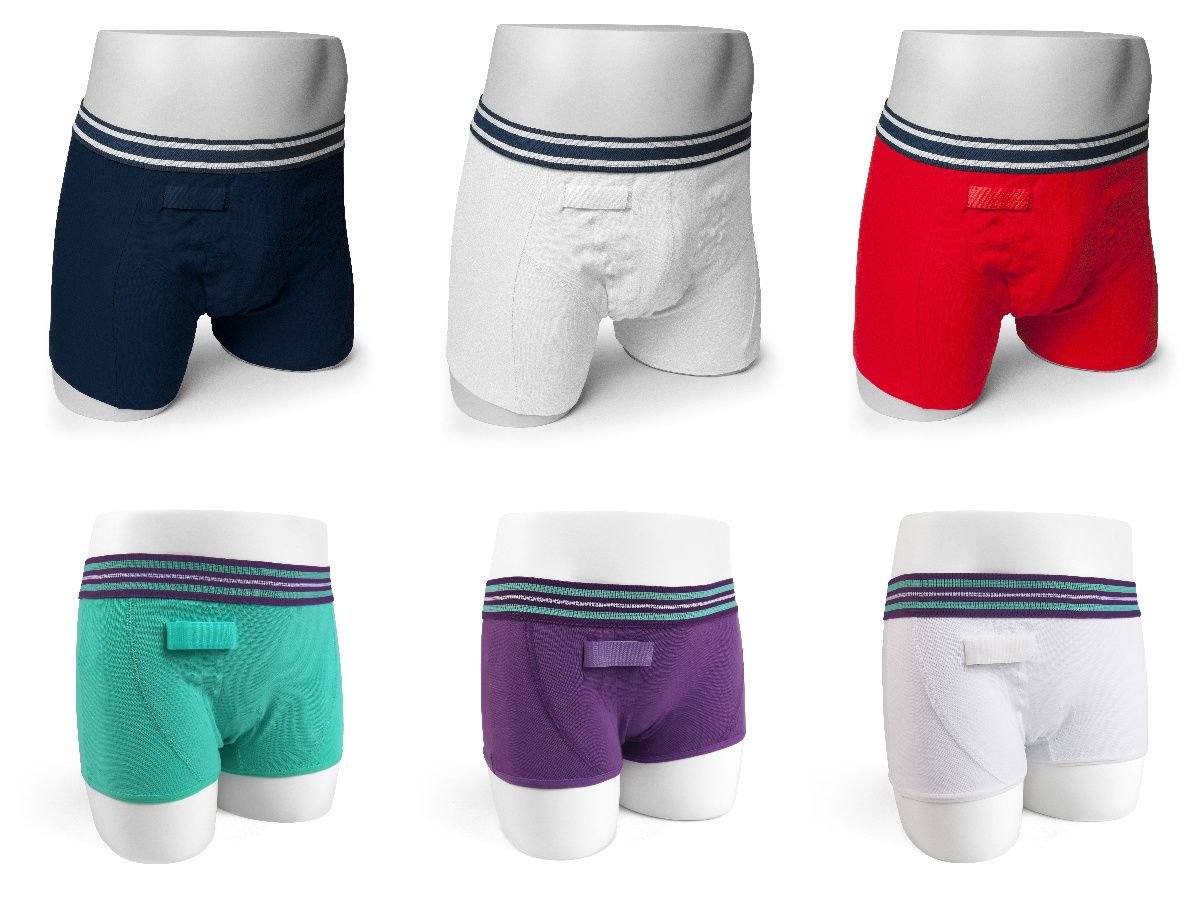 The Rodger Bedwetting Alarm System comes as a complete ready to use kit :
Contents - 2 x underwear**
Receiver with Adjustable volume control & UK plug,
Wireless Transmitter,
Full Instructions,
Progress Chart & Stickers.
The system runs on either mains electricity OR 2 x AAA batteries for easy portability or holiday use.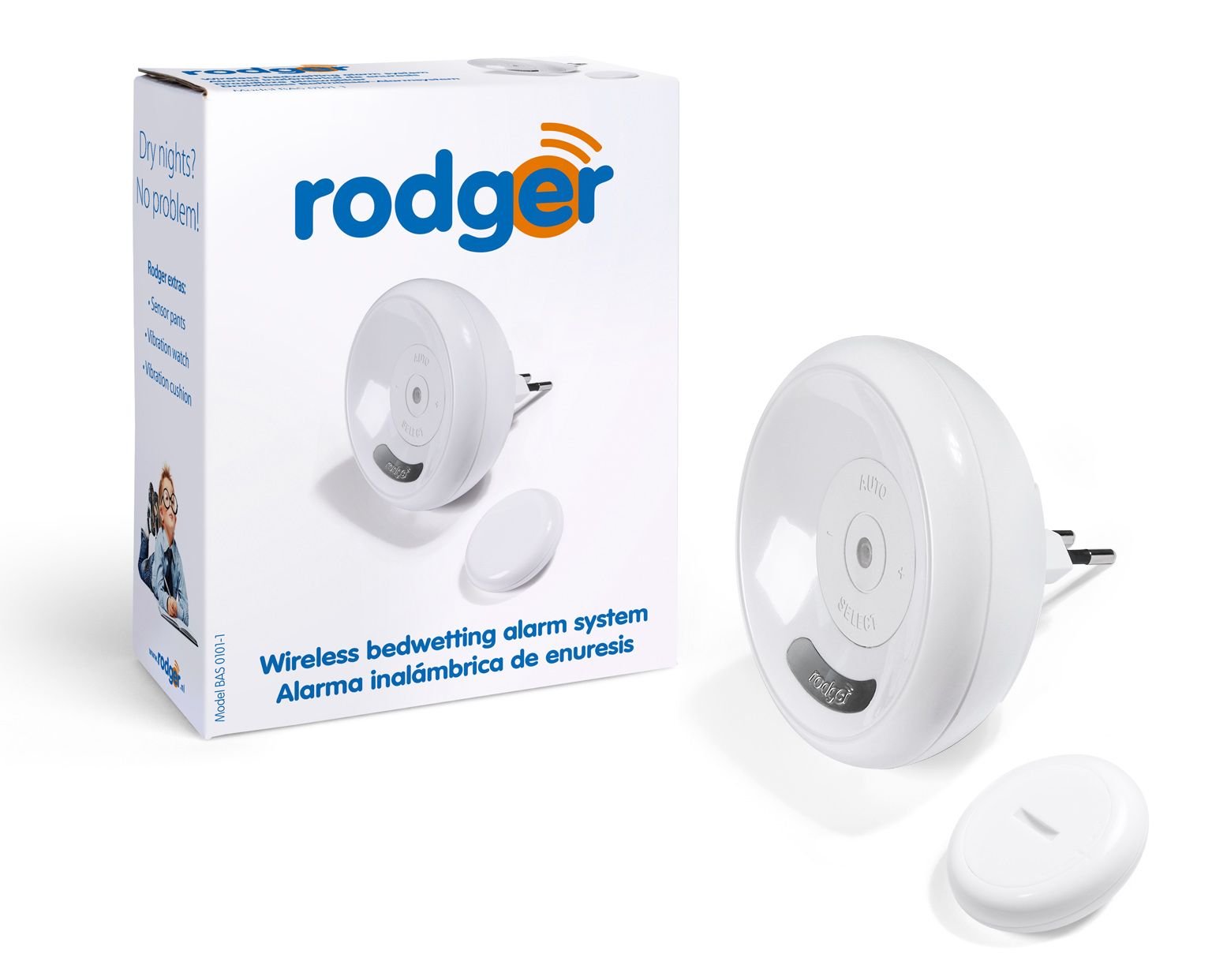 Parents also encounter problems with standard alarm systems when they have a child that does not usually wear nightclothes, as the wired systems do require that the child wears clothing so that the alarm unit can be attached to the shoulder of the nightgarment - The RodgerSystem eliminates this problem.
** The underwear can be machine washed and tumble dried**
We supply the UK 3 pin plug version of the Rodger Wireless bed wetting alarm system