5. Vibrating Cushion Unit Accessory for the Deaf / Hard of Hearing users
---
5. Vibrating Cushion Unit Accessory for the Deaf / Hard of Hearing users
£50.00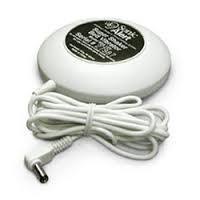 Vibrating cushion
The vibration cushion unit, which can be connected to the bed-wetting alarm system, is the solution to the bed-wetting problem for the deaf and hard of hearing children and children who will not wake up from an alarm. The vibrating cushion can be put in the pillowcase.
This is yet another way to train your child.
Perfect for the child at boarding school or similar as a discreet wake up method, as the alarm sound can be turned down.
* The vibration function can only be operated whilst the receiver is being used on mains power